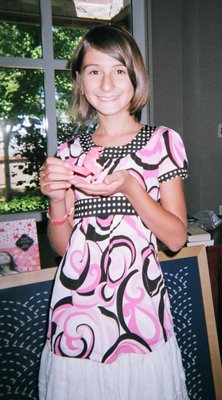 Paso Robles City Library celebrates its 100th year anniversary this year, and I was honored to be a part of their festivities in August.
One of the first young people to greet me was Carla, who presented me with her origami T-Rex! Awesome. Consider yourself entered in our 1001 CRANE contest, Carla.
I did a presentation on 1001 CRANES, complete with origami crane folding instructions. I also was able to pay a visit to the Library Study Center, just north of the main library.