This Season of Discovery
Posted On March 18, 2020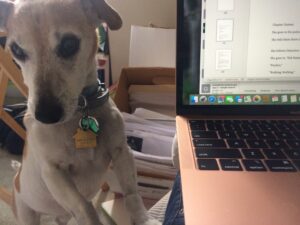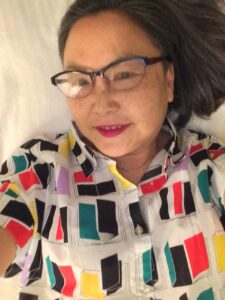 What a difference a week makes!
Just last week I was writing about my quandary about attending a couple of out-of-town mystery events and now both have been canceled because of the coronavirus outbreak. Since Sunday I've been sheltering in place with my husband and, of course, Tulo.
It's an uncertain season with many people suffering, either physically, financially and emotionally. I mourn that. I've been spending my time writing and cleaning our second bedroom for a possible displaced college student. This bedroom has been in disastrous, my dumping ground for research and correspondence. In sorting through papers, I found a memo pad with the name and phone number of my first acquiring editor. I realized that was from 2003, when the first Mas Arai mystery was purchased by Bantam Dell, an imprint of Random House. I also came across the commemorative booklet that I had created for my father's funeral in 2012. It reminded me of my parents' legacy as Hiroshima atomic-bomb survivors. They both went through one of the most horrific singular events in the 20th Century. It was something that did haunt my father at times, but he mostly led a life of joy–joy for fishing, joy for games, and joy of family.
Hold onto those things during this season. We will get through this.